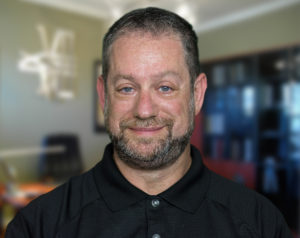 "These are the highest sales figures we have ever achieved," is feedback which Alon Feder hears often.
He has an uncompromising passion for elevating brands through innovative marketing initiatives. As a master strategist, he has promoted over 200 brands (including: British Airways, Ray-Ban, Teledyne, Lee & Associates, PPG Paint, OAG Travel, UC San Diego, and the Chargers NFL team). He has boosted many of them to unprecedented conversion levels. Alon capitalizes upon traditional and modern, B2B and B2C channels, generating hundreds of millions in added revenues. As a team leader, Alon inspires cross-functional teams to aggressively pursue success.
His extensive array of brand-strengthening skills and multi-channel campaign development, include: Strategic planning, content marketing, market differentiation, competitor analysis, CRM analytics and tactics, SEO/SEM, lead capture, metrics, "gut level" copy writing, email and social media, remarketing, media buying, partnering, broadcast (TV/radio), PR, trade shows, collateral print materials, guerrilla marketing, art direction and hands-on graphic design.
Alon led the Tiger Schulmann's marketing department, the world's largest martial arts training organization, in the boutique fitness niche. After one month, Alon increased sales by ELEVEN times. In 9 months, he increased the client-base by 47% & gross sales by 28%. He wrote & directed an award-winning commercial — tripling leads. For MGD Technologies, Alon created the brand & drove all marketing efforts as they rocketed into the #1 position in global municipal flow-monitoring. Corporate growth was sustained at 46%  per year for 7 years, until absorbed in a lucrative buyout. A B2B campaign for Teledyne-ISCO netted the highest response of any campaign in the division's 50-year history.
Alon received a BA in Psychology from UC Berkeley & brings a highly creative and sophisticated talent to the table when deepening and broadening a brand's reach into new & existing markets.