RESULTS!
Achieve extraordinary marketing results through creative, customized strategies and campaigns.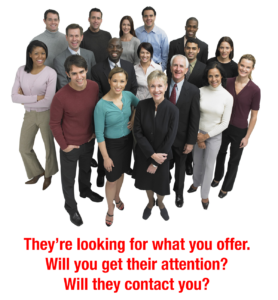 The Right Strategy • The Right Media • The Right Messaging
Achieve increased growth after we analyze your company, establish target markets and assess competitor strengths and weaknesses — then generate a detailed marketing profile specifically tailored to generate measurable results. A comprehensive strategy is customized to achieve long, medium and short term marketing initiatives.
Hit Your Audience in the Gut
Emotional buyers make the best buyers. Our proven techniques determine the optimal vehicles to put you in front of the widest, most responsive audience. Powerful messaging is crafted to strike your audience at a gut level across all media…communicating in ways which elicit an unusually high response.
Our clients frequently remark about how thoroughly we come to understand their business, its offerings and their client base no matter how sophisticated or complex.

You Only Have 6, 5, 4… Seconds to Get and Keep Their Interest!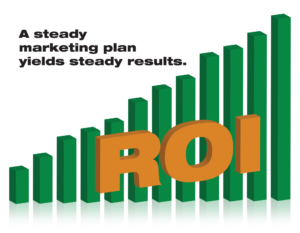 Key Advertising takes advantage of the 6 seconds you have to grab someone's attention and lock them into an irresistible need to respond. All media is prioritized for strategic value and rated for how it will perform immediately and down the road.
Whether you are using email, web sites, television, print media, loyalty programs or other forms of marketing…it all carries messages. Key Advertising creates messages, materials and a comprehensive marketing structure which frequently generates…
 The highest response our company's ever had!
Founded in 1990 by Alon Feder, Key Advertising has served over 200 brands, including industry giants who've been amazed at the results. Alon has generated hundreds of millions in added revenue by establishing powerful, customized marketing structures. To find out how we can immediately increase your bottom line, contact us today.

They have the ability to listen to a very technical discussion of information and glean the essence of the marketing message to be delivered. Their graphics capabilities are creative and outstanding…Highly recommend.

Gary Skipper

We received a tremendous response from the public after the showcase and we are already booking new events. I'm very happy with the progress of our new marketing campaign…

Erik Stover

The ad campaign was incredibly effective and produced measurable results…we have had increased response and interactions…Personally, I enjoy working with Key Advertising…

Lori Rodenbeck
AMAZING RESULTS HAVE BEEN ACHIEVED FOR: