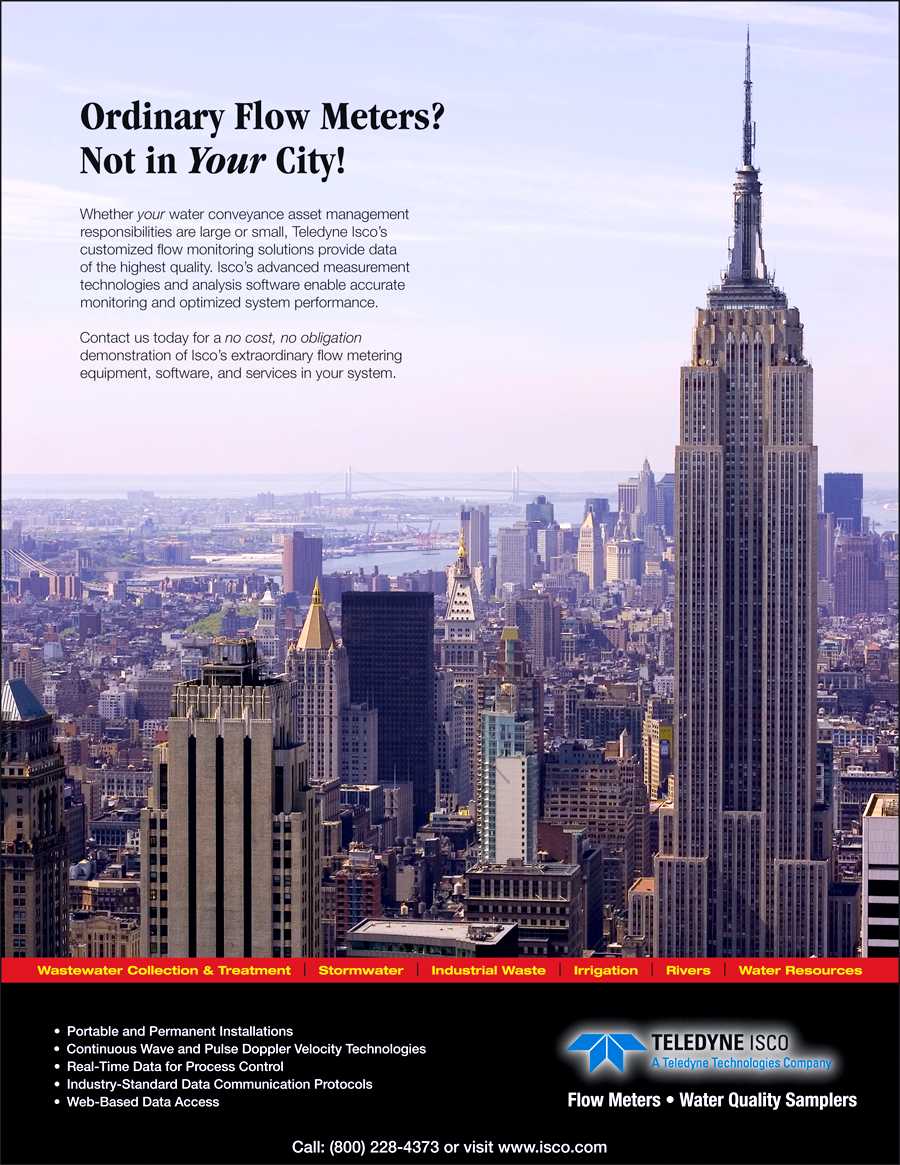 Teledyne-Isco Display Ad in
Municipal Engineering Trade Publication
This ad for Teledyne-Isco resulted in the highest response in the 50-year history of the devision.
While most product manufacturers showcase a photo of their project, or an installation image, our strategy was to show one of the most complex monitoring environments on the face of the Earth: New York City. Engineers the world over immediately recognize NYC as one of the most difficult municipalities to account for in terms of different types of flow monitoring. On a gut level, this ad immediately jumped out and, with its enticing call-to-action, got the phone ringing like never before.
Key Advertising has the ability to take any type of technical data, study it and determine the best messaging to put forward in order to achieve a high response rate. The marketing savvy involved in repeatedly achieving high response for multiple businesses means substantially higher revenue generation and easier, increased lead gathering for sales teams.