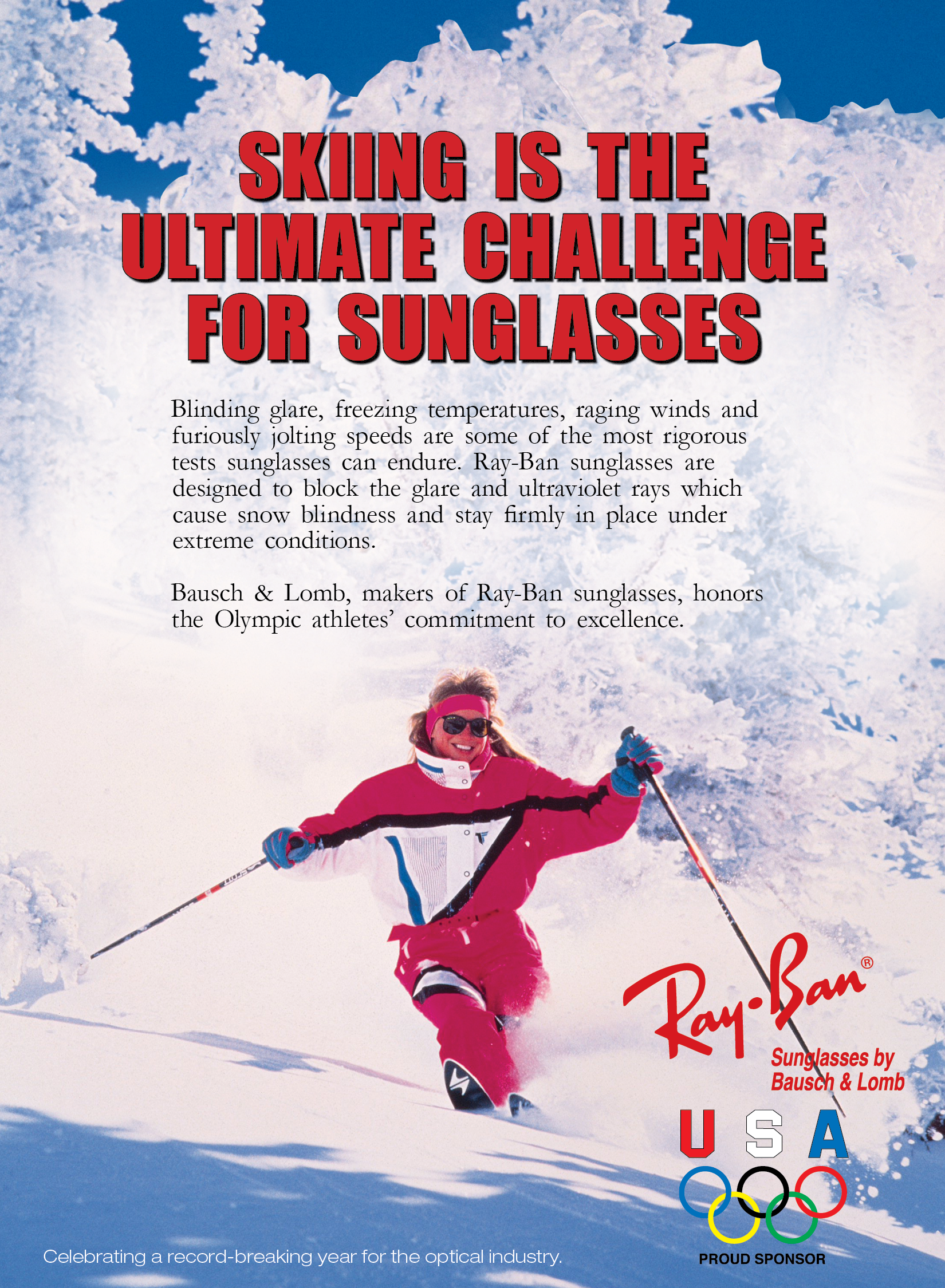 Ray-Ban Display Ad
In Trade Publication
This ad was designed for a run in 20/20 Magazine, an optical industry trade publication. It is an oversized publication printed at 11″x15″, providing it with added substance while being read.
Ray-Ban was a sponsor during the Winter Olympics and wanted to reflect that sponsorship to the retailers who carried the Ray-Ban product line. Key Advertising chose to tie in the theme of "skiing," being that multiple skiing events take place during the Olympics. The market is influenced to think about what stresses glasses may endure. Further, the messaging stresses that Ray-Ban takes the time to develop a high quality product which performs exceptionally well in the most difficult environments.
Design and writing by Alon Feder