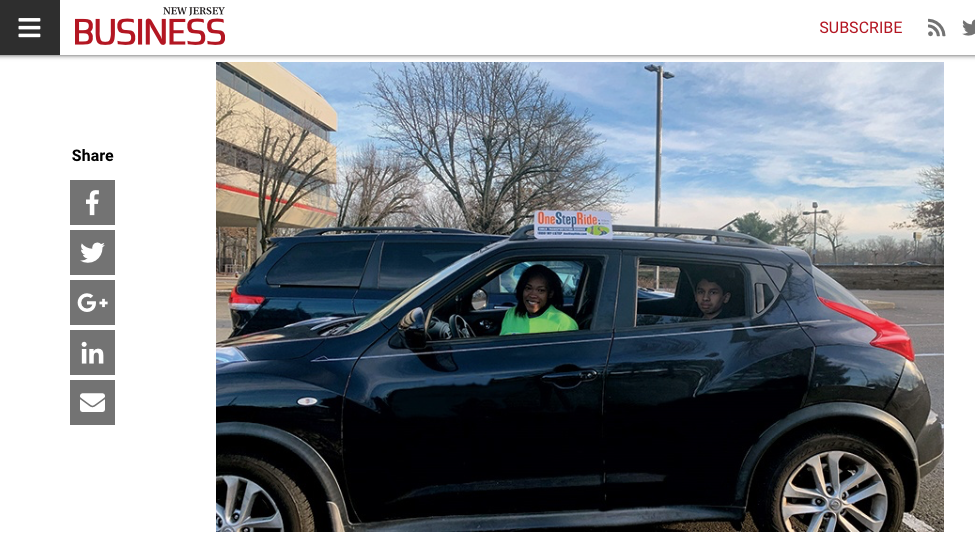 OneStepRide Looks to Innovate Child Transportation
Platform saves parents time and money and gets their kids where they need to go.
BY JIM PYTELL, ASSISTANT EDITOR ON MAR 15, 2019
One thing that many people can agree on – especially parents – is that there simply isn't enough time in the day. There's nothing worse than having to tell your child that they can't take up a new hobby or activity because there isn't a logistically possible way for them to get there.
Of course, options exist, such as finding a nanny driver, but that poses additional stress and challenges such as identifying a reliable and trustworthy individual, stressing over scheduling pickups and drop offs, cost, and not knowing where your child is at all times. 
As a parent himself, Chao Ku, CEO of OneStep TSP, Inc., realized this issue with child transportation, and decided to use his strengths in mathematics and technology to create a solution. 
OneStep TSP (OneStepRide) is a child transportation service which coordinates door-to-door rides between home, school and activities. OneStepRide is accessed through either a mobile app or web browser and allows parents to book rides, view live GPS tracking of the ride at all times, and receive instant notifications for when children are picked up and dropped off.
Parents have the option to book a single ride or schedule multiple rides at a discounted price (the more rides you book, the bigger the discount) and can pay via the mobile app.
"We've built a comprehensive technology platform that helps both [parents and schools] schedule routes and monitor rides so the entire transportation process can be as transparent and as smooth as it needs to be," Ku says. "We wanted to build a platform so that busy, working parents can take advantage and arrange safe, reliable and affordable transportation for their children."
Ku launched OneStepRide in January 2018, and, to date, the service has covered nearly 80 townships in New Jersey with the goal of expanding to other parts of the country in the future.
"Safety is our No. 1 priority," says Ku, who adds that all drivers are vetted through state and federal background checks, must have at least three years driving experience, no traffic violations, and a clean criminal record. OneStepRide drivers are also required to have experience with children, whether they are current or retired teachers, nurses, childcare workers or first responders. 
Additionally, OneStepRide assists schools by helping them find more reliable and affordable bus services, as well as giving them access to the company's technology platform, creating a centralized customer service hub to alleviate the operational burden on the school side.
"The bottom line is that we are a technology company," Ku says. "[Our] team has expertise in technology and algorithm research, and we saw a huge opportunity to innovate in the space of child transportation."
To access more business news, visit NJB News Now.