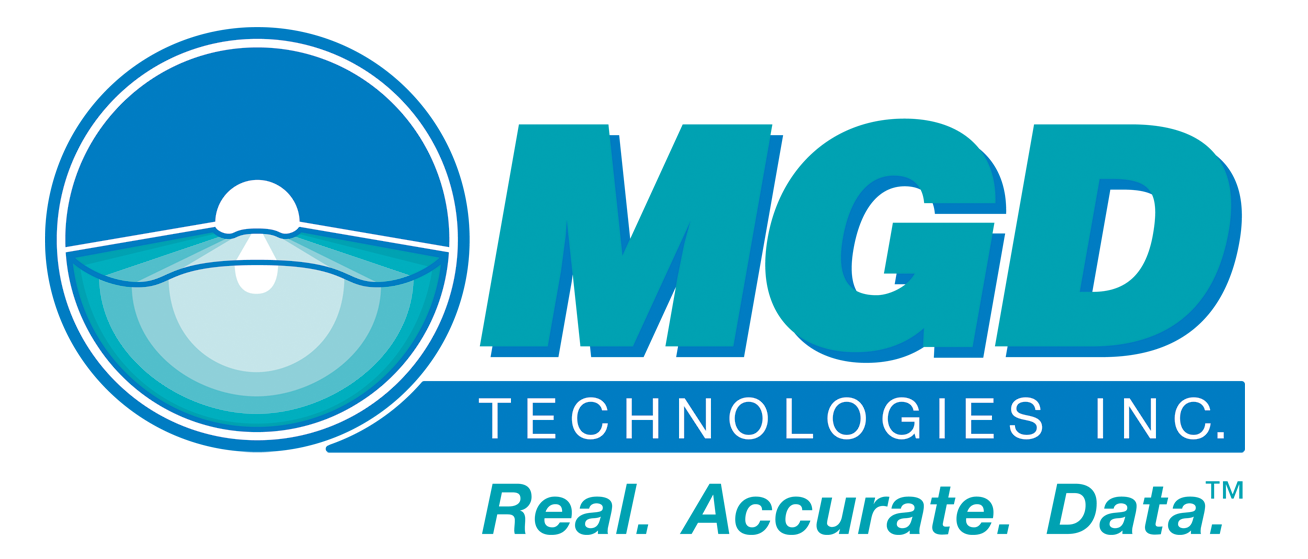 MGD Technologies Logo
Key Advertising created the initial brand, web site and all marketing materials for MGD Technologies. MGD was a startup business in the municipal engineering sector. They developed and sold a hardware and software product line to municipalities for measuring all forms of water flow in and out of a region. This is a critical function to determine how much water a city receives and how much water must be handled by the municipality as it travels through and out of the system.
MGD was a $1 million start-up on year one. Within 5 years, they became the leading brand of flow monitoring in the industry, known for cost effectiveness and accuracy. By year 7, sales were tremendous and so impressive that they were purchased by a branch of Teledyne Industries.
The logo is particularly interesting in that it uses an actual "flow profile" of how water flows at different velocities at different circumferences within the overall flow. Gary Skipper, CEO of MGD had this to say about the brand, "They helped to create a logo for our startup company that became iconic."