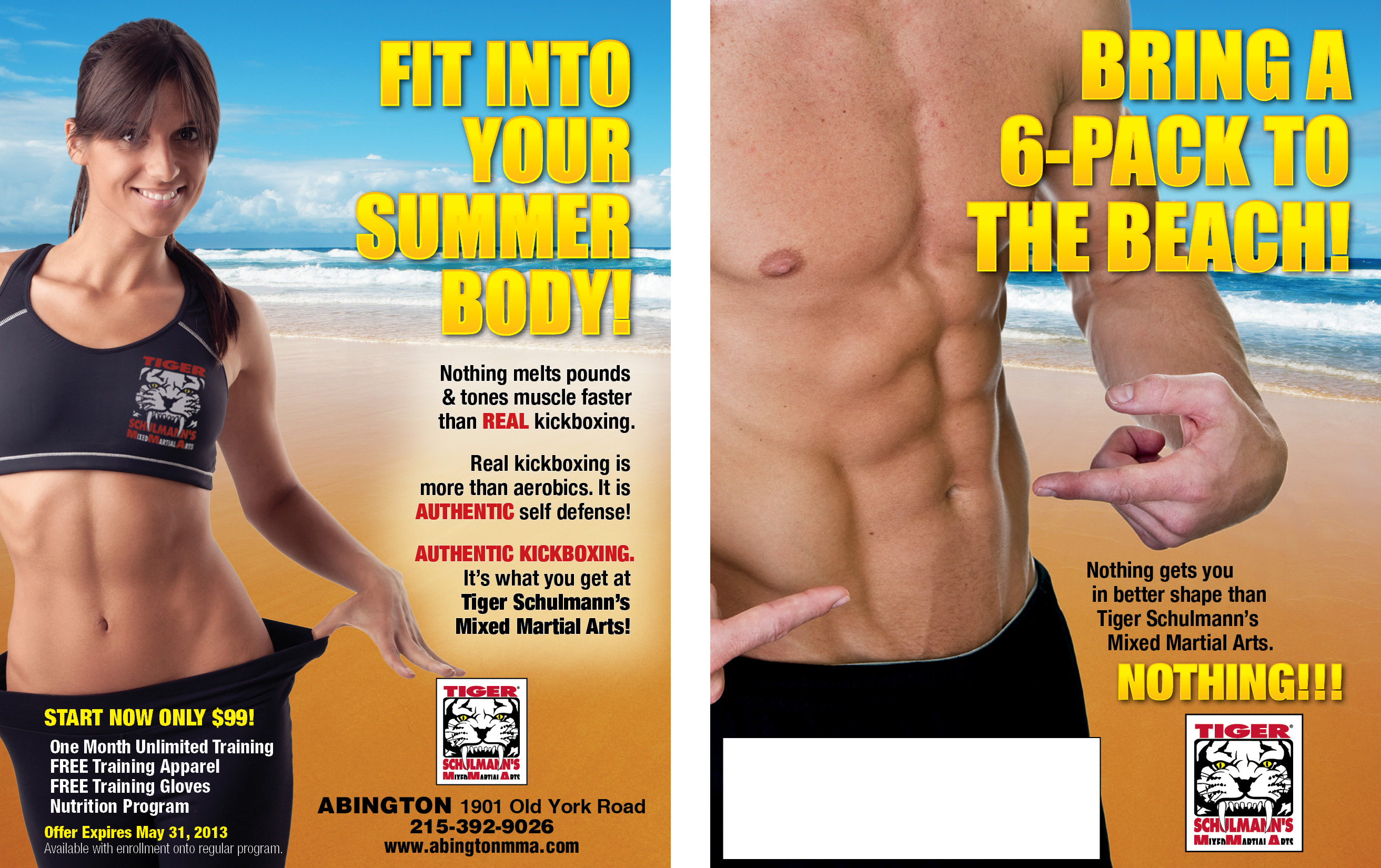 Direct Mail Piece
Tiger Schulmann's
Spring Marketing Campaign
After the typical winter thaw in the northeastern United States, people begin coming out of hibernation and begin looking for activities to engage in and to increase their workout regiment.
Tiger Schulmann's launches 4 seasonal campaigns every year. This is one of the "spring," or "get in shape for summer" campaigns. Several treatments were created and then this campaign was selected by the team and c-level management for final production. A television commercial, digital radio commercial, posters and multiple collateral pieces were created for this campaign using this theme. The piece being displayed is an EDDM (direct mail) piece which each location customizes for its local market.